Dear 2009,
You were a pretty exciting year, but I'm not gonna lie, I'm kind of glad that we're parting ways. I'm ready for 2010. Bring. It. On.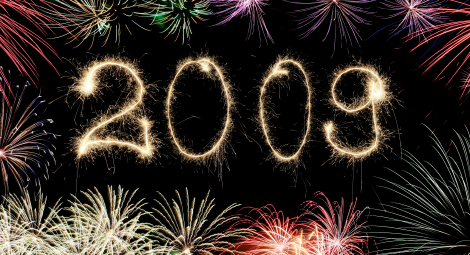 Can you believe that it's the last day of the first decade of the 21st century? Can you also believe that it's been almost a month since I last updated the ol' blog? oops. Don't worry, one of my new year resolutions is definitely to pour a little more love in to my blog. In fact, pretty soon I'll be debuting a totally new design and some very exciting projects.
In the past 12 months I've:
gotten engaged
lived through Great Ice Storm of 09
graduated from college
learned to sew
mastered the art of homemade meatball
gotten a 'real' job
All in all, it was a pretty monumental year for yours truly. However, 2010 will be even better because I'm looking forward to:
GETTING MARRIED!!!
weddings of close friends (shout out to the newly engaged future Clarks!)
frequently updating my newly designed (and soon to be revealed) blog
expanding our little family (with a puppy, not a baby, duh)
reconnecting with old friends
continuing to be crazy in love with my best friend
Happy New Year's Eve! Jacob and I are heading to Little Rock as soon as I get off work. Last night, I made Oreo truffles and chocolate No Bake Cookies for the festivities and even sacrificed part of my finger to the food processor blade in the name of New Years overeating. I can't wait to play board games and drink champagne with our wonderful friends and family. See you next year!