Happy St. Patrick's Day! And a very Happy Birthday to my little sister Melissa!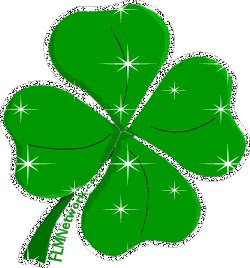 Sorry for another late night post, I was at a St. Patrick's Day Pub Crawl, but unfortunately I was working instead of partying.
Now about that garden. I knew I wanted it on the west side of the house where it could be fenced off once we get a dog (hopefully soon!).
Mowing the lawn was definitely the first step.
Much better.
I was finally ready to build. After my initial research, I stumbled upon the ultimate solution to building a raised garden.
Enter the Greenland Gardener.
The Greenland Gardener is a raised garden kit made of composite lumber instead of real wood. Wooden beds will rot and deteriorate over time and the chemicals used in treated lumber can be toxic. Using treated lumber beds puts the soil you are using to grow your vegetables in direct contact with these chemicals which could possibly seep into the soil. The kit is easy to put together and doesn't require any tools.  While the company sells the kits nationally, they happen to be based out of Fayetteville. Oh, and the entire package was only $40!
After we purchased the Greenland Gardener, we bought weed fabric, mulch and lots and lots of soil. The kit suggests using mulch as a weed barrier, and I decided to extend the mulch on all sides of the garden so I wouldn't have to worry about mowing close to my vegetables.
Once home, I got to work laying weed fabric under the entire garden and mulch area. This was actually the most difficult part. Fayetteville is notoriously windy and that day didn't disappoint. The weed fabric is really light and was flying all over the place.
After the fabric was cut and laid in the garden area, I put together the beds. I seriously built them myself in less than 15 minutes. SO easy you guys. I would definitely recommend these kits to anyone looking to build a raised garden.
The detail is great. They look and feel like wood, without the risk of splinters and rot.
Each bed is 3.5 feet wide and 8 inches tall which is perfect for square foot gardening.
I originally added 4 bags of compost, 1 bag of top soil with perlite, and one big bale of peat moss, but it wasn't enough to fill both beds.
I bought an additional four bags of potting soil and one bag of vermiculite. I also used about a quarter of another bale of peat moss, bringing the total bags for both beds to just over 11. I also added a few handfuls of 10-10-10 (equal parts (N) nitrogen, (P) phosphate, and (K) potash) fertilizer to each bed.
Ta-Da!
Before I knew it, I was ready to plant
*Check back tomorrow for details on how the first planting went! *