Oops. Looks like we missed a day. This means we'll have to double up to get caught up. Tomorrow I'll be posting both in the morning and the evening because I know you're all going through withdrawals.
One of my favorite things to do at Christmastime is bake. When I was growing up my mom would spend an entire Sunday baking cookies and making peanut brittle, peppermint bark and fudge to give to teachers, neighbors and friends. I like to continue that tradition by making platters of treats for Jacob's customers or my co-workers. The last two years we've done a cookie exchange at work and it just so happens to be tomorrow.
So, my kitchen currently looks like this:
This year I'm making: (click the pictures for the recipe)
Low-fat Gingerbread Cookies
and frosted sugar cookies with this Simple Glaze.
Some of my other favorite treats to bake and gift are Oreo truffles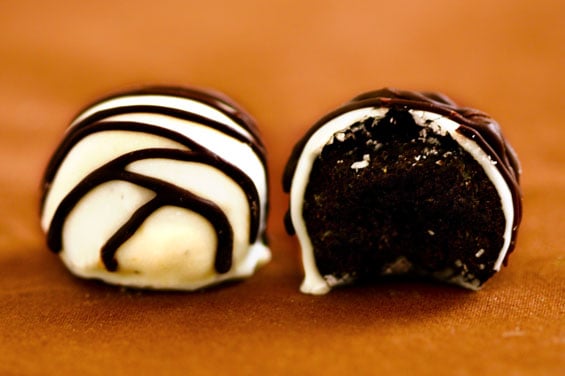 Peanut butter reindeer cookies
Brownie Covered Oreos
and of course, the old standbys, peppermint bark and fudge.
What are your favorite treats to bake during the holidays?
Catching up? This is Day 6 of  of 12 Days of Christmas posts.
Day 1: Silver Dollar City
Day 2: Annual Christmas Movie Countdown
Day 3: The 5 Best Christmas Albums You're Not Listening To
Day 4: Traditions
Day 5: Pinterest Projects